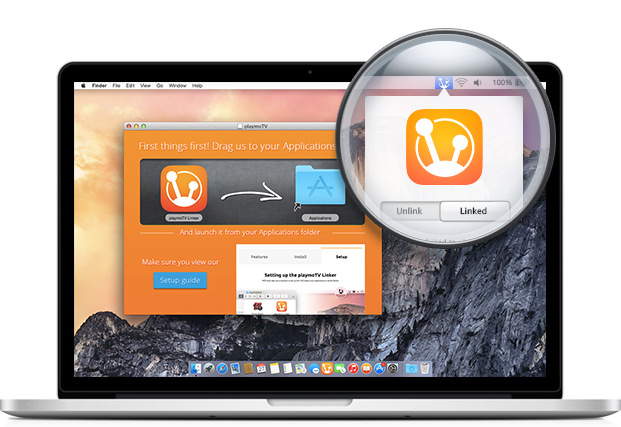 The playmoTV OS X
We have made it so much easier for you to link your Mac to playmoTV by making our App. Our goal is always to be as slick, smooth, transparent and opaque in your streaming experience. This app just makes it much easier to link and unlink from playmoTV.
Download the App, launch the DMG file, drag us to your Application folder and start us up.
Installing the playmoTV
Just a few steps you might need to follow for the first time you launch the playmoTV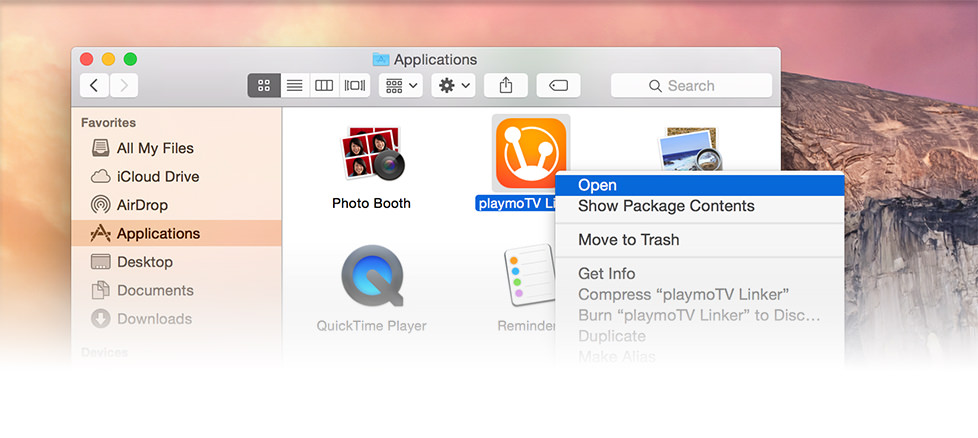 Locate the playmoTV in your Applications folder and open the PlaymoTV Linker.
---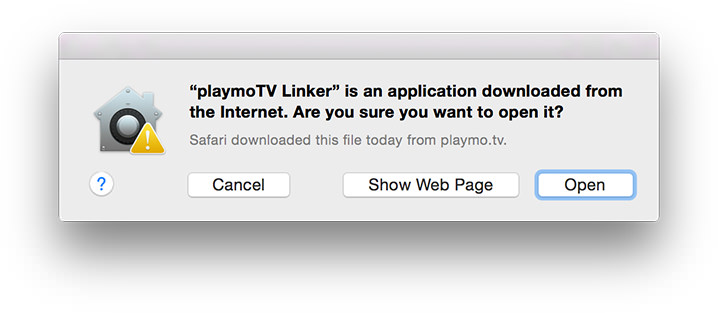 Simply click Open
---
That's it! – And you only need to do this once
Setting up the playmoTV
Will only take you a minute to set up but will make your experience so much better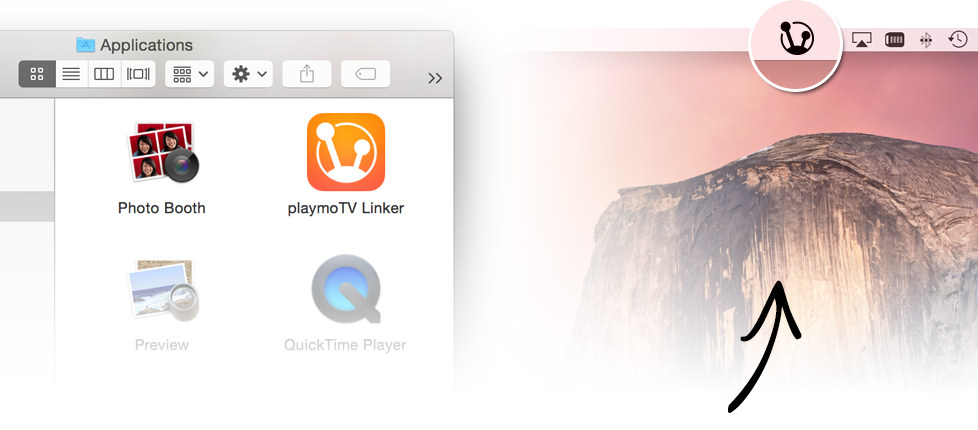 Launch us from your Applications folder and see the beautiful playmoTV icon in your menu bar
---
For the first time you start the
Click Enter Account Code
---
Here you need to enter your Personal Account Code
This is your own Personal Account Code
---
Then, pick the DNS servers located closest to you, Update & Link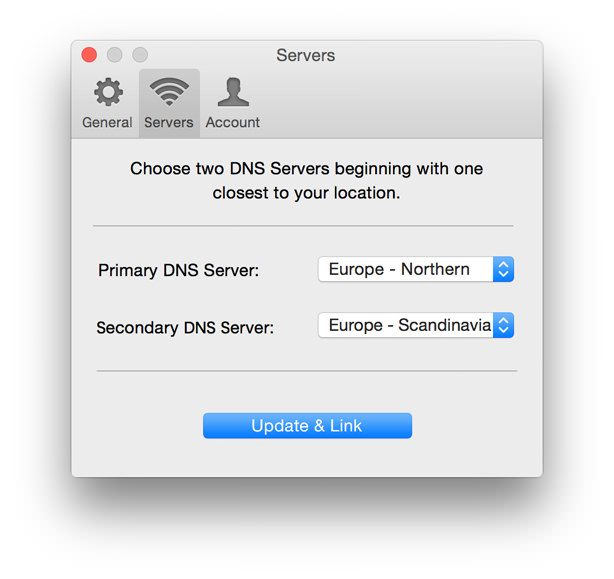 ---
Now you can always Unlink & Link by sliding the button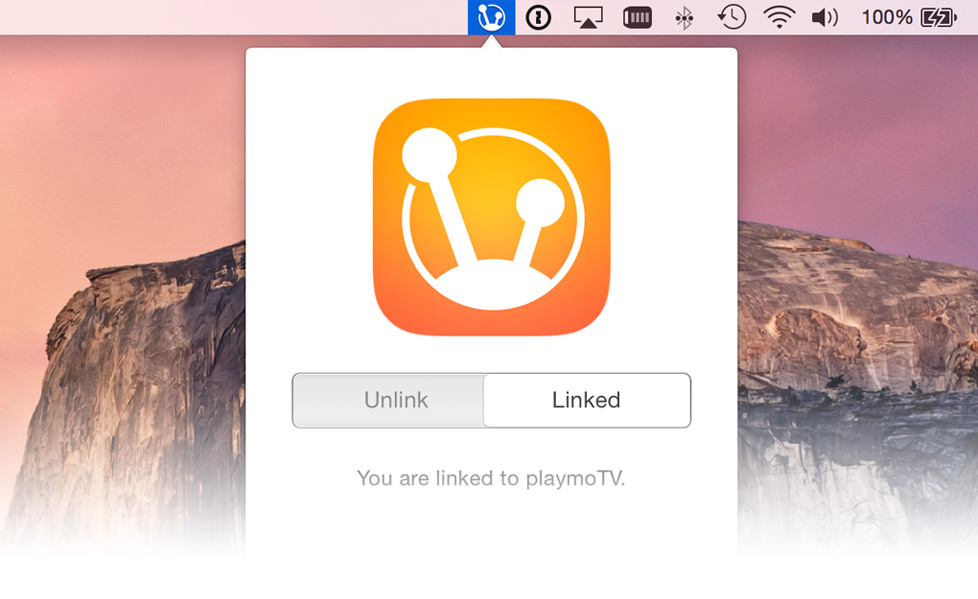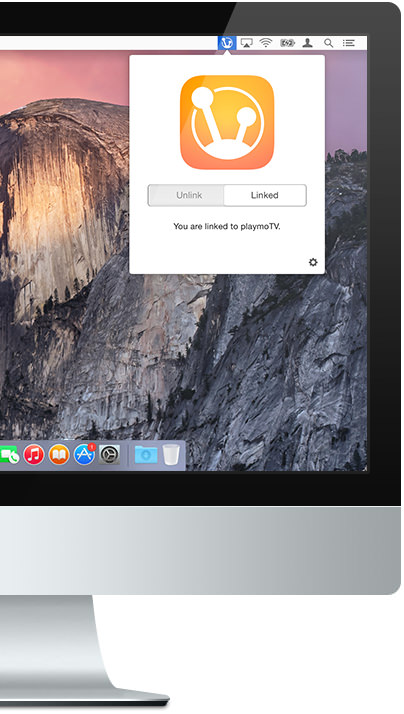 Link with a click
It's super fast and you are linked/unlinked instantly
Stay updated
Stream without interruption – your location is always updated
Best possible speeds
By choosing the DNS server closest to you
---

Version 1.0.8
Works on OS X 10.7 and newer versions and links you in just seconds

Need a hand?
For common issues please check our Help Center or contact us for some human assistance.