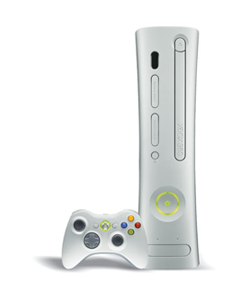 Xbox 360
This guide will help you set up your Xbox 360.
If you are using multiple Wi-Fi networks you may have to repeat this setup when you change to a different Wi-Fi network.
There are number of steps involved but fortunately this should only be necessary once. We have divided this into three categories.
Navigate all the way to the right and select Settings
Select Console Settings > Language and Locale and choose United States.
From Settings select Network Settings
You can either choose Wired settings or WiFi. We use wired in this case.
Select Configure Network
Click DNS settings
Select Manual

You need to be logged in to view this part

Or if you don't have one yet, create one right now an start your free 7 day trial.

Sign me up right now

Select Automatic
On your remote press the red B button to go back
Select Test Xbox LIVE Connection – this should tell you that everything is OK. If not make sure you have done everything according to the steps above.
To make sure your settings have been successfully changed you may need to turn off your Xbox 360 by holding the big Xbox button in the middle of your remote until you see this screen.

Microsoft does make it a bit complicated by using weird names for this service. The first thing is a Windows Live ID (a hotmail.com or live.com email) and the second is the Xbox Live Account. We have found that the best way to sign-up for the Xbox Live account is to create a new email address specifically for this purpose but if you are already using a US Xbox Live account (Gold Membership or better) then you are set and can start streaming on your Xbox.

Creating a new hotmail.com or live.com email

It is easiest to accomplish this using the browser on your desktop computer. The email address you create in this step will then be your Windows Live ID. If you are already using a hotmail.com or live.com email you still need to create a new one to make sure your email is associated with a valid US Address.

You need to make sure you have a valid US Address, Phone number etc. We highly recommend fakenamegenerator.com
Click here to register a new email. Complete the form with your own information but just use fakenamegenerator.com for the US Address, State, Zip code and Phone number

Creating Xbox Live account

When you have successfully created your Windows Live ID you can proceed to creating your Xbox Live Account in your Xbox Console.

Restart your Xbox and you should be asked to select your Profile. Here you select Create New profile
Type a name of your choice and click Done
Now choose your Avatar
Optionally style your Avatar. When you are finished press Save and Exit.
Now your profile is ready and you are ready to create your Xbox Live account. Go to Apps and select Marketplace.
Select Join Xbox LIVE, it's the only thing you can select on this screen
Next you select Yes
Wait for your Xbox to make the connection and then click Continue
Now enter the first name you where given by fakenamegenerator.com and click Done
Enter the email address (Windows Live ID) you created in step B and click Done
Create a password and click Done, then you will need to confirm your password
Secret Question is set here. In case you lose your password you can reset it with the secret question so choose your own question and answer it accordingly.
Account Protection is another reset option. We recommend using an alternate email address and adding your personal email address.
When asked for Date of birth it's best to make sure you are older then 20 years old. Otherwise your account will be created as a child account.
Now you will get an overview of your information and you just click Continue
Next screen shows you Privacy Settings where you just click Continue
Terms and preferences can be read here but afterwards you click Accept
Now your account is almost ready and after a few seconds you get a screen where you just click Continue
Next step is to create your Xbox Gold membership. This is done so you can access the apps for streaming media from the leading US streaming services.
When you first create your account you get an offer to buy 1 month for $1. After that month you will need to renew you subscription for $799 a month. We successfully bought our first month with our PayPal account using an International Credit Card. The safest way to buy your Xbox Gold Membership is by using a pre-paid virtual card which you can purchase from multiple vendors online. We have tried and tested the cards from buyfrompowerseller.com and can confirm them to work.

Now your Xbox Live account is ready. Just go to Apps and select Marketplace again and you should be able to download the streaming apps.

Signing up for online streaming accounts is really easy and we even provide you with a step-by-step guide. Take a look at our blog post describing the process in detail.