Hulu is a subscription service offering ad-supported on-demand streaming video of TV shows and movies. Hulu is free and legal through an advertising supported model. According to Wikipedia Hulu is a joint venture of NBCUniversal, Fox Entertainment Group and Disney-ABC Television Group and it syndicating content from several sources including:
NBC Universal: NBC, CNBC, MSNBC, Syfy, Oxygen
The Walt Disney Company: ABC, ABC Family
The Biography Channel
MTV Networks: MTV, VH1, Comedy Central, TV Land, Spike, Nickelodeon
National Geographic Channel
Public Broadcasting Service
The CW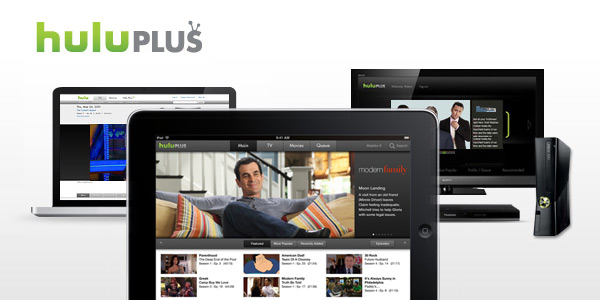 Hulu's content is free with ads and up to five recent episodes of current season shows are available on their website whereas Hulu Plus requires you to subscribe for $799 a month which allows you to stream to different devices and you gain access to all current season episodes. The content is currently offered only to users in Japan and the United States but Hulu has identified the UK as a market where its free website and subscription model could feasibly work.
We won't be satisfied until this is a global service.
This goes to show that Hulu is aiming for the stars and hopefully it will be made accessible to the rest of us soon. Until then we have to rely on services like playmoTV to bypass the geographical restrictions and watch Hulu Plus outside the US. For those interested in trying out Hulu Plus we have included a step-by-step guide. In addition to restricting access based on your geographical position Hulu Plus also requires a valid US credit card. Until recently this was very hard to come by but we have discovered (and verified) that by buying a pre-paid virtual credit card we have all the secret ingredients in place:
Make sure your computer and/or a viewing device is linked to playmoTV.
Head over to BuyFromPowerSeller.com or GiftCardCabin.com and purchase a Hulu Gift Card. It should be noted that if you wanna access Hulu on Apple TV or other iOS devices, then you can subscribe to Hulu if you have a US iTunes account (and purchase iTunes gift cards from those same merchants).
Go to hulu.com and create a free account if you don't have one.
Go to http://www.hulu.com/gift/ and redeem the gift card you purchased in step 2 once you have received the gift card code in your inbox.
Activate your device on Hulu. If the device is linked to the playmoTV gateway it shouldn't be a problem.Hulu  requires you to manage the devices you use. When setting up the app on your Xbox, PlayStation, iPad or Apple TV you will be presented with a random code which you need to input on http://www.hulu.com/activate
Happy streamin'