From the moment we launched playmoTV we have strived to give our users quality support – going the extra mile whenever we can. So far users have been able to submit their questions, using our feedback form, to initiate a conversation with our support team.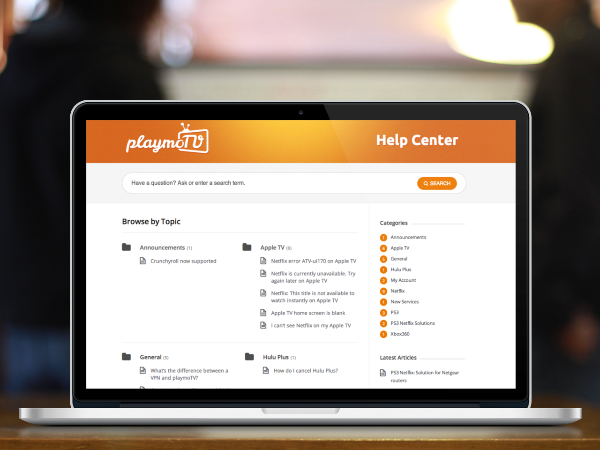 Today we are happy to announce our Help Center (help.playmo.tv), which addresses many common questions. We will still of course answer all submitted questions – using the good old feedback form – but instead of waiting for our answer, you might be able to quickly find the fix in one of our categories.
We are also expanding our customer support team so we can maintain the support quality for you guys as we grow.