If you have an Apple TV, I'm sure you've had to restart the device a couple of times, either to apply some changes or to fix some streaming issues.
The most common way to restart an Apple TV is by going to Settings > General, scroll down and click Restart. But that takes too long!
The fastest way to restart your Apple TV is by doing the following:
Hold down the Menu and Down buttons on your Apple Remote until you see the indicator light on your Apple TV blinking rapidly (usually 6-7 seconds).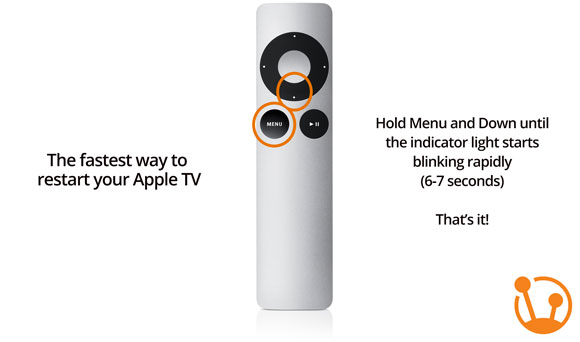 When the light starts blinking, you can release both buttons, at which point it will stop, and the Apple TV will restart itself.