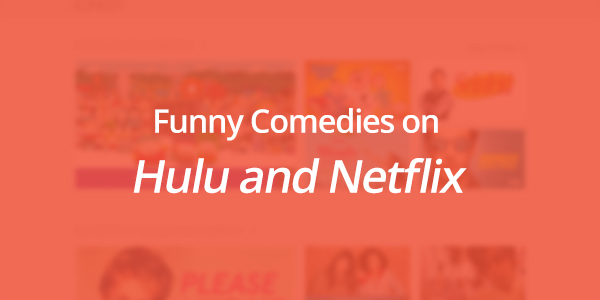 Louis C.K., Amy Schumer, Marc Maron… three names that pop right onto the brain when you start thinking about laughing in 2015. And honestly, what's better after a long day at work then coming home and vegging out on the couch with some solid comedy – we feel you. So don't worry, playmoTV wants to feed that need for some laughs and we've got a bunch of great options for you from network television to awesome hour specials!
Modern Family (Hulu / ABC / Netflix)
We've spoken about Modern Family before, but it's worth mentioning again. Smart, engaging and undeniably funny, MOFY is now is slated to start its 7th season on September 25, 2015. Centered on Jay Pritchett and his extended family, including his second wife, stepson and new baby Joe, the story highlights the adventures of his thoroughly modern family.
Throughout the series, Jay has become somewhat closer to his son in law, Phil, who married his only daughter Claire, an insanely competitive and tightly wound blonde. Together, they have three children which makes for great comedy. Jay's son, Mitchell and his husband Cameron, along with their adopted daughter Lily, make for some of the most hilarious lines in the entire show.
The reason the show has gone on seven seasons is because it's hilarious – but more importantly, it tackles real issues. Jay's acceptance of his son's sexuality is a constantly evolving theme throughout and his moderately aggressive nature toward Phil – who wants nothing more than to please Jay – produces some solid comedy. And the kids are great too, as they tackle normal preteen and teen problems from high school love to searching for colleges.
The show has won several Emmy awards, most prominently "Outstanding Comedy" and we shouldn't be surprised. It's well written, superbly acted and the laughs are ever present. Showrunners Christopher Lloyd and Steve Levitan have noted that in the 7th season, the show will tackle more "teen issues" – don't be scared away by that, adults. We're sure it will still be great.
Where can I watch Modern Family?
Hulu: You can watch the latest episodes on Hulu.
ABC: If you can stand being a week behind the latest episode you can watch it on ABC.
Netflix: Seasons 1-4 on Netflix Brazil, France, Germany, Sweden.
Chappelle's Show (Hulu)
Dave Chappelle's sketch comedy show gained something of a cult following during its two and a quarter seasons on Comedy Central. Absolutely for adults only, Chappelle flexed his comedic muscles using race, religion and celebrities – really anything that was available to him, he made fun of and did so brutally.
The show dealt directly with subjects like drug use, prostitution and gun violence – this, combined with Chappelle's use of racial epitaphs and sheer intelligence, make for an extremely smart and funny, albeit 18+, show. Critics have noted that the show was often stereotypical of the races or groups that Chappelle targets. While this is true, fans of the show and many reviewers have said that that was, in effect, Chappelle's point. His comedy shone a spotlight on feelings that had been lying under surface in the United States, critics argue, for years.
The show opens with Chappelle delivering a short monologue introducing the pre-recorded sketch. After the sketch, a musical act – usually of the soul or hip hop genre – performed. The show only aired two seasons, followed by a third, truncated season entitled "The Lost Episodes" that was pieced together from completed sketches. Chappelle left the show in 2006 and went to South Africa for two weeks to escape public scrutiny. The tale at the time, was that he had a meltdown and quit the show entirely. In a 2014 interview with David Letterman, he noted that it really was more about spending time with family and no longer wanted to be directly in the spotlight.
The two seasons and three episodes that remain are, undoubtedly, one of the funniest shows of the 2000's. Witty, brash, and undeniably offensive, Chappelle's sketches unrelentingly offered laughs to his audiences. The comedy is still relevant, so be sure to check it out on Hulu today.
Where can I watch Chappelle's Show?
Hulu: Seasons 1-3.
Stand-up Comedy Specials (Netflix)
Chappelle got his start as a stand-up comedian and there are some for whom the stage and mic are the only life they really want to know. And that's great news for you, playmoTV subscriber, because Netflix has an incredible stash of hour long specials to choose from!
Start off your binge watch with Louis C.K.: Live at the Beacon Theater. The undisputed current kind of comedy highlights his own personal foibles and family issues for your pleasure. Louis rewrites his act each and every year, so each special is a different one. This special is definitely only for audiences that are over the age of 18 and okay with some serious language and adult themes. However, it is one of the funniest 60 minutes you'll spend on Netflix.
Then take your binge along to Jim Gaffigan and Mr. Universe. He's pale and no topic is too absurd. From hotel pools to whales, this 2012 Grammy nominee for Best Comedy bring the laughs from the first minute to the last.
Round it out with one of the best female comics of our generation. Brooklyn Nine-Nine star Chelsea Peretti, takes the 60-minute special to new heights and along the way, makes fun of the traditional "one mic and a stool" format. With dynamic cutaways and great pre-recorded comedy content, this special is a must watch.
Where can I watch these stand-up comedy specials?
You can enjoy a lot of stand-up comedy specials on Netflix, like the ones mentioned above. HBO Now and Showtime also has a good selection of stand-up comedy specials.
Always Sunny in Philadelphia
Wish Seinfeld was updated for 2015? Look no further, friend! Always Sunny in Philadelphia started its run on FX before making a trip over to FXX for its ninth season in 2014. You won't find a group of actors, writers and producers more dedicated to their comedy then this bunch, mostly, because the actors are the writers and producers.
Rob McElhenney, who also plays Mac, writes and develops the show with Glenn Howerton, who plays Dennis Reynolds and Charlie Day, who plays what we think is the funniest character on the show, Charlie Kelly. Joining the bunch is Kaitlin Olson as Deandra Reynolds (Dennis' sister) and Danny DeVito as Frank Reynolds (the Reynolds' father).
The comedy of Always Sunny lies in the competent writing, incredible timing and relationship between the actors (McElhenney and Olson are actually married in real life) and the beautiful camera work. While much of the show isn't filmed in the City of Brotherly Love, the show's setting and comedic lines rely quite a bit on the passion for sports and the city itself.
The characters are, purposely, terrible, immoral and filthy human beings (likely just for adults here, too), and make for some great laughs. The show is always apply some type of hilarious event to the "The Gang" as they're called. All in all, Always Sunny is certainly for adults only, but makes for some of the best comedy you can find these days.
Where can I watch It's Always Sunny in Philadelphia?
Hulu: Seasons 1-9.
Netflix: Seasons 1-9 on Netflix US, seasons 1-10 on Netflix UK. (Yup, season 10 is already on Netflix UK, ain't that something?)
There you have it folks! Netlfix, Hulu and many of the other streaming services out there have some absolutely stellar comedy for you to check out! It really is a great time for comedy. Get to it, streamers!