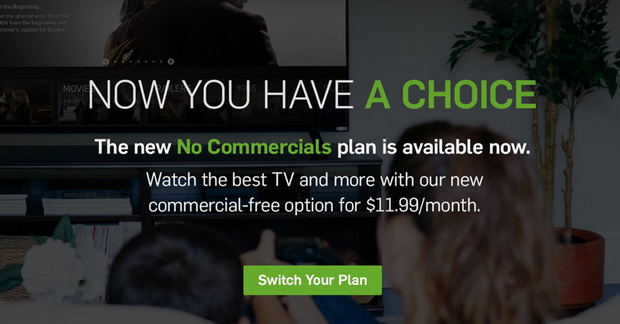 Two days ago, Hulu started offering a commercial-free option to its subscribers for $11.99 per month. In its press release, the company stated:
"At Hulu, we pride ourselves on listening to our customers and giving them the best possible experience," said Mike Hopkins, CEO, Hulu. "Many of our customers have asked us for a commercial free option, and so today we are excited to introduce just that. Providing more choice for consumers is fundamental to the Hulu experience, in addition to an array of choices in content and devices, our customers can now choose to watch with or without commercials."
Furthermore, Hulu just secured a multi-year agreement with EPIX only days after Netflix let it go, but that deal will bring blockbuster hits like Hungar Games:Catching Fire and The Wolf of Wall Street to its movie catalog, and acquired exclusive subscription streaming rights to a number of hit shows, the most notable being the 90s sitcom classic Seinfeld.
It will be exciting to see what this new subscription plan will bring to Hulu, but existing subscribers have often complained about frequent commercial breaks. When speaking to New York Times, Hulu CEO Mike Hopkins said:
"You can split people into two categories: ad avoiders and ad acceptors. There are clearly people who just are not going to buy Hulu because there are ads. We think we can bring them back into the fold with new content and this new choice."

Despite calling it the commercial free plan, some shows will include a 15-second pre-roll ad and a 30 second post-roll ad. This list of shows may change, but currently includes Scandal, New Girl, How to Get Away With Murder, Grey's Anatomy, Once Upon a Time, Agents of SHIELD and Grimm.
Hulu explains in the FAQ section for the No Commercials plan that these commercials are necessary because it hasn't obtained the rights to stream the shows commercial-free.
We are of course telling you this because you can access to Hulu anywhere in the world via the playmoTV gateway :)