The team has been hard at work adding new Netflix locations for the past weeks and making playmoTV work even better on all your streaming devices.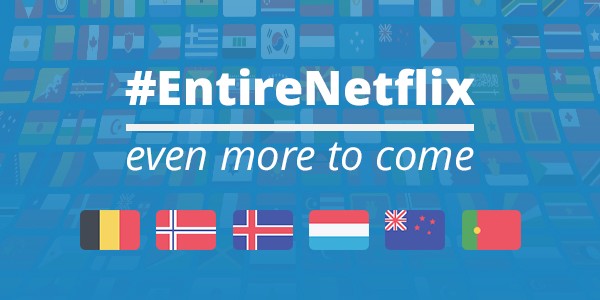 We've now got a total of 22 Netflix locations for you to switch between. Our latest additions are: Portugal, Belgium, Luxembourg, Norway, New Zealand and Iceland.
We are not done yet so please let us know if your favourite is missing from our list by voting on twitter or our facebook page using #EntireNetflix and the country you want.
Tweet #entirenetflix
One more thing…
We been asked a lot about the recent Netflix changes that they are blocking VPN, Smart DNS or any proxy services but we can confirm that playmoTV is currently streaming on all cylinders!