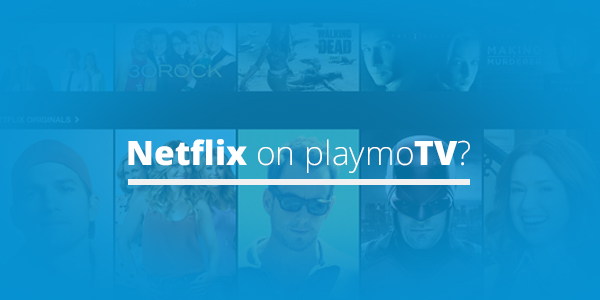 What's the deal with Netflix?
We've been streaming Netflix since we started playmoTV back in 2011. It has always been one of our most popular streaming services, and it has evolved a lot since then.
Netflix took a huge step in January and announced that their service was available everywhere in the world. After the announcement, most Smart DNS services got excited, and started adding more countries to their Netflix Switchers (incuding us).
Soon after Netflix launched worldwide, they wrote a blog post announcing that they were evolving their proxy detection, thus starting a cat and mouse game with VPN and DNS providers worldwide. At first, we thought that they would possibly add a layer or two but their recent efforts indicate they're doing more than that. This seems to be because of pressure from content owners worldwide, as the Sony email leak indicated that Netflix was previously heavily resistant in enforcing stricter controls on geo-filtering, saying that it would present too high a bar for legitimate subscribers.
Where's the Netflix Switcher?
One Thursday morning in March, the playmoTV team met up as usual, only to see that we had lost our Netflix Switcher. After giving our users their local Netflix for a couple of hours, we managed to get US Netflix back in the mix. By doing so we are in a better place than 90% of our competitors, some of which aren't even responding to customer feedback and/or refuse to admit that this is a problem.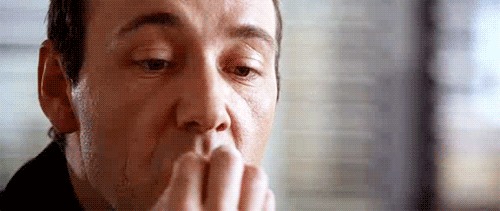 When will the Netflix Switcher return
We don't know. We might be able to add a country or two to our Netflix Switcher, but we can't make any promises on that front.
Furthermore, unlike before we cannot promise that US Netflix will be here to infinity and beyond. Naturally, our primary goal is keeping our users happy, which is why we are doing everything we can to keep US Netflix in the playmoTV gateway.
In an absolute worst case scenario, we envision that the day might come where US Netflix is not a part of the playmoTV gateway.
Other fish in the sea
On the bright side, this just gives us much more time to focus on the other streaming services. With or without Netflix, we are still serious about streaming great content worldwide for our playmoTV streamers.
Hulu is the biggest alternative, and the best streaming service today according to the acclaimed media outlet Vox. Hulu has a big catalog of TV shows (both current season and back catalogs of popular series) along with a great movie selection. Hulu has an ad-supported subscription for $7.99/month or an ad-free experience for $11.99/month.
HBO NOW is also one of our favorites. It has the entire HBO catalog (think Game of Thrones, The Jinx, Sex and the City, The Sopranos and The Wire) along with some movies, stand-up comedy and documentaries, for $14.99/month.
fuboTV is our latest addition, a new football (or soccer if you are west of the Atlantic) subscription service, which provides subscribers with access to hundreds of live matches each month for only $9.99. They also recently announced addition of entertainment networks such as El Rey Network (owned by Hollywood director Robert Rodriguez), Pivot and Revolt.
A full list of supported streaming services can be found on our Watch page, but we will still keep an eye out for new possibilities, so please keep us posted if you spot a great streaming service we should be supporting.
Last but not least
As of today, we will no longer provide a 14-day money-back guarantee. If you bought in the last 14 days and you feel uncomfortable, please contact us and we will make some arrangements.
If you in any way feel uncomfortable committing for a long time, please subscribe to our monthly subscription plan which you can cancel anytime.
Lastly, we are so extremely grateful for all the kind and encouraging words to keep the team going. Thank you to all users that have contributed their assistance.