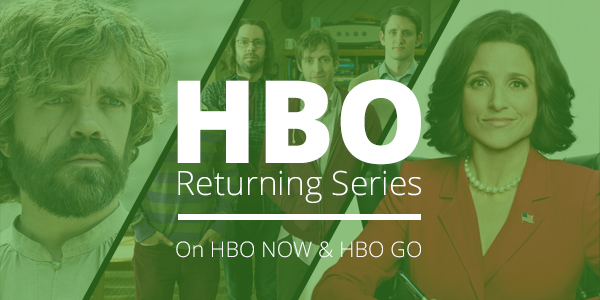 Three great series have returned to HBO and they are of course all supported and streaming via playmoTV on all your devices.
---
Game of Thrones
Now streaming weekly it's sixth season but if you still haven't caught up then do it now before the spoilers catch up to you.
---
Silicon Valley
The Pied Piper team is still fighting and returnes with their third season of this great geeky comedy.
---
Veep
Season 5 of the political satire comedy Veep is now airing on HBO. This season is getting some great reviews so it's worth adding to your favorites.
---
New episodes premiere on HBO on Sundays. A great reason to stay home on Sundays for the next few weeks.
You can watch HBO via playmoTV on your computer, iOS device, Playstation or Xbox.