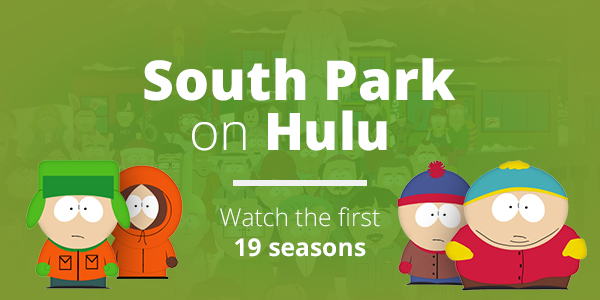 Trey Parker and Matt Stone have created one of the longest running, and hilarious animated series on television. With the possible exception of The Simpsons (FXX), South Park has been one of the most plugged-in and politically active shows in the last two decades. And the best part is, you can watch the first 19 seasons right on Hulu with your subscription.
When new episodes premiered for season 19 of the show, South Park Studios announced that they would be available on Hulu the day after they premiered. There is no word yet if the studio will be doing this again, but do you really want to risk it? I mean you can sit there with your Hulu subscription and watch the first 19 seasons of this gem, right now. Win-win scenario here.
For those who don't know (are you out there, people who don't know? Seriously?), South Park is the brainchild of creators Trey Parker and Matt Stone. The show is made at the beginning of each week, meaning that each one is exceptionally timely. The pilot episode used cutout animation and each subsequent season used software to emulate that style. Much like The Simpsons, South Park uses a very large ensemble cast of recurring characters and places the main cast of Stan Marsh, Kyle Broflovski, Eric Cartman, and Kenny McCormick into untenable, sometimes disgusting, and ultimately, hilarious situations.
What are our favorite South Park episodes? Glad you asked. Here's five in no particular order at all:
That's just a small snapshot of the 267 episodes you can watch right now! You've got plenty of shows to watch, so get out there and get streaming!