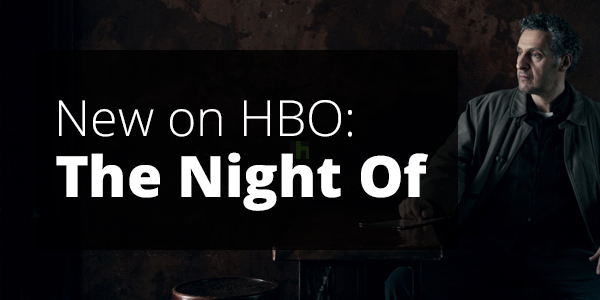 The Night Of debuted on HBO on July 10 and all initial impressions are going to two things – a. This is a great show, and; b. This is exactly the show HBO needs right now.
As the Home Box Office goes into the Game of Thrones winter, the network needs something that will keep subscribers paying their dues. The Night Of is just the ticket. More than 2.8 million viewers across a variety of platforms (television, website, tablet, etc.) tuned into to watch the series premiere. We did too and here's our take.
The series is an adaptation from the British show Criminal Justice. The American version details the son of a New York taxi driver, who takes the cab to head to a party. He picks up a woman seeking a ride and after a drug and booze-fueled evening of sex, awakens to find her stabbed to death with no recollection of how she died. He doesn't quite know what to do so flees with the murder weapon and is subsequently arrested.
HBO originally ordered a pilot of the series in 2012 and after filming it, opted for an additional seven episodes. The lawyer who eventually picks up the case of Naz, the young man at the center of the story, is played by James Gandolfini for much of the first episode. Unfortunately, Gandolfini died shortly after the pilot was completed and the lawyer, named Jack Stone, is played by John Turturro.
The first episode is riveting from beginning to end and we don't want to ruin it for you. But the big question we asked ourselves is this: Why did he run? After finding himself on the kitchen floor with the woman stabbed to death…why run? There's something we're not seeing here and we can't wait to find out what it is.
Moreover, why did they bring him back to the scene of the crime? Sure, they didn't think he was a suspect at the time, but…jeez.
With a 90% score on Metacritic and a 96% on Rotten Tomatoes, we think this show is going to be a great one for HBO and a great one for you streamers. Check it out as new episodes air weekly.
Watch The Night Of on HBO Now via playmoTV