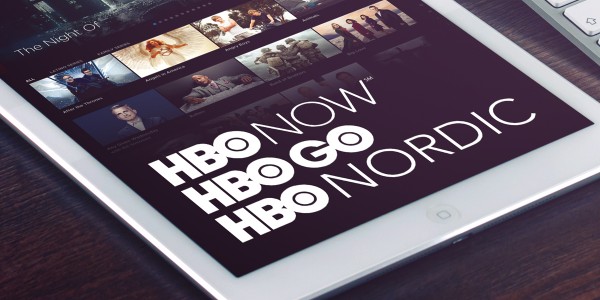 This post was updated on June 23 2020.
If you take a look at our list of supported services you should notice that we support three HBO services, HBO NOW, HBO Nordic and HBO GO. Every now and then we get emails asking us about how these services differ from each other.
1. Availability
HBO GO is only available to those that have a US cable provider login, which includes free access to HBO GO. Users are not able to sign up to HBO GO by any means. Therefore, you can only access HBO GO if you or someone in your extended family has HBO via Comcast Xfinity, DirecTV or something of that sort.
HBO Max is available to users that have Android, Apple TV, iOS, Samsung Smart TV, Xbox and more devices (basically everything except Amazon Fire TV and Roku at the moment).

Our research indicates that the easiest way to signup for HBO Max subscription is by creating a US iTunes account, fund that account with iTunes gift cards, and use it to pay for HBO Max.  If you wish to sign up for HBO Max directly on their website then you need to have a US-issued credit card.

You can also watch HBO Max in a normal web browser (Mac/Windows/Chrome).

HBO NOW is the predecessor of HBO Max. It still exists on platforms like Roku and Fire TV because AT&T, the owner of WarnerMedia and therefore HBO, is negotiating terms with those platforms so they can offer the service on those devices.
HBO Nordic is available on a normal web browser, iOS, Android, the new Apple TV, PlayStation, Xbox 360.

According to our latest information HBO Nordic only accepts credit cards issues in the Nordic countries, so if you reside outside that region you may not be able to sign up to HBO Nordic using your credit card (although it probably doesn't hurt to try).
2. Content
HBO GO and HBO Max offer access to 77 complete series of HBO content, including The Wire, The Sopranos, Sex and the City (and a lot more). Additionally, HBO Max has double the content of what is available on HBO GO and the soon to be discontinued HBO NOW.
HBO Nordic has the entire HBO catalog (just like GO) but has over 150 TV series to choose. That includes popular Cinemax series (a TV Network owned by HBO) like Banshee, Strike Back and The Knick, but also popular shows like Billions, Vikings, Penny Dreadful and The Affair to name a few. In the screencast below you can see all the TV series that are currently available on HBO Nordic.
3. Price
HBO GO is free with a US cable subscription. Normal sign-ups are not available by any means.
HBO Max costs $14.99/month. Open for sign up on certain devices as noted above, and also on their website if you have a US-issued credit-card.
HBO Nordic costs 89 SEK/mon (just over $10/month). Must sign up in a web browser.
4. Supported platforms
HBO GO is available on web browsers, Android, iOS, Android TV, Amazon Fire TV, Apple TV, Roku, Samsung Smart TV, PlayStation 3/4 and Xbox 360/One.
As noted before we recommend that you sign up for HBO Max via iOS or Apple TV. However, once you have signed up, you can access the service on all those devices, and Samsung Smart TV, Xbox 360, Xbox One and a web browser on Mac/Windows.
HBO Nordic is available on Mac/Windows, Android 4.0+, iOS 7+, the new Apple TV (the old one via AirPlay). Playstation 3/4, Xbox 360 and Samsung Smart TV.