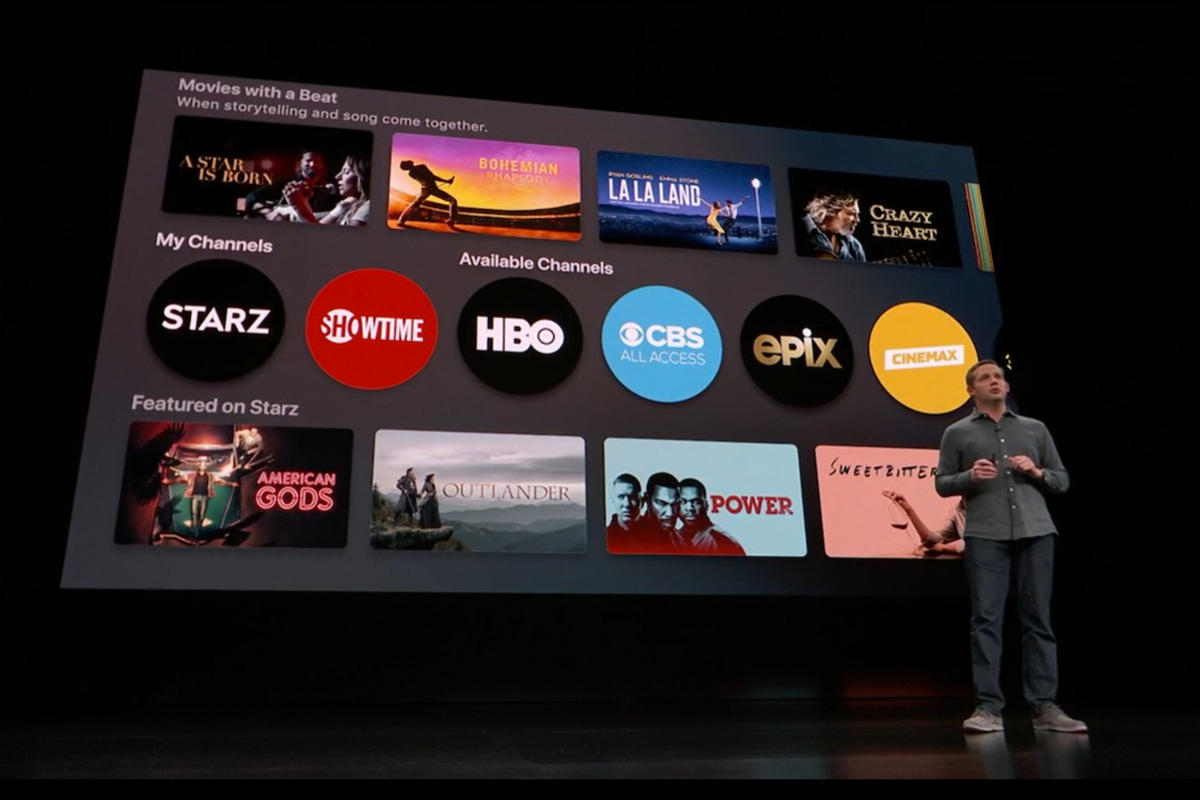 We just added support for Apple TV Channels here at playmoTV. That means that you can sign up to services like CBS All Acccess, HBO, Cinemax, Showtime and more services within the TV app.
How do I access Apple TV Channels?
If you have a device that's eligible for the TV app (iOS devices running 12.3 or newer, or Apple TV running tvOS 12.3 or newer). The TV app will also be available on some Roku, Fire TV and some newer Smart TVs from brands like Samsung, Sony, Vizio and LG.
Subscribing to a TV Channel
If you have a US Apple account, then open the TV app, scroll down to the row which includes all the TV Channels, and select the service you wish to subscribe to.
You are also presented with a "Try It Free" button if you are looking at a channel's content.
What channels are available?
Here are some of the services that are available, along with its monthly subscription price:
Acorn TV ($5.99)
Arrow Video Channel ($4.99)
Britbox (unknown)
CBS All Access ($9.99)
Cinemax ($9.99)
CollegeHumor Dropout (unknown)
Comedy Central Now ($3.99)
CuriosityStream ($2.99)
Epix ($5.99)
Eros Now (unknown)
HBO ($14.99)
History Vault ($4.99)
IFC Films Unlimited : ($5.99)
Lifetime Movie Club ($3.99)
MTV Hits ($5.99)
Mubi ($10.99)
PBS Living ($2.99)
Showtime ($10.99)
Shudder ($5.99)
Smithsonian Channel Plus ($4.99)
Starz ($8.99)
Sundance Now ($6.99)
Tastemade ($2.99)
Up Faith & Family (unknown)
Urban Movie Channel ($4.99)