What is Boomerang?
Boomerang is, according to the service itself, the absolute best place to find all your favorite characters in one spot, offering thousands of cartoon episodes and movies for a modest monthly price.
If you are a playmoTV user you can access Boomerang outside the US  or, as a matter of fact, anywhere in the world!
I wanna access Boomerang now! What do I need to do?
If you're not a playmoTV user then you need to do the following (existing users that are linked can go to step 3):
Sign up for a playmoTV account (takes less than 30 seconds if you sign up via Google or Facebook)
Link your computer or device to the playmoTV gateway so we can help you access Boomerang.
Sign up for Boomerang. Yes, it's that easy!
How much does Boomerang cost?
Boomerang offers a 1 week free trial. After that their plan start at $5.99/month of $49.99/year plus taxes.
What content is on Boomerang?
Boomerang offers a large catalog of ad-free cartoon shows and movies, including household friends like Scooby-Doo, The Flintstones, Looney Tunes, Tom and Jerry, The Smurfs, Bugs Bunny and more.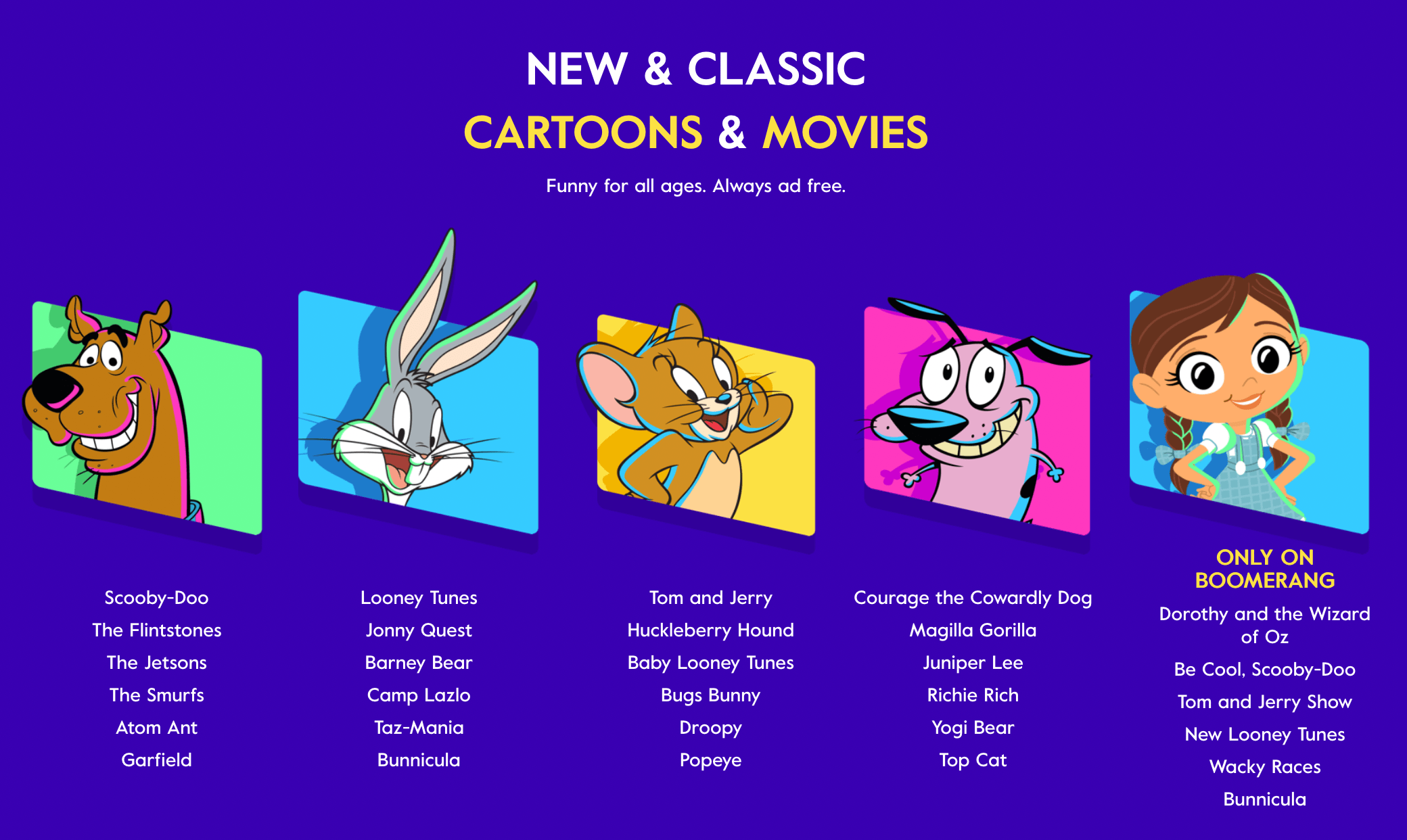 How to subscribe to Boomerang?
You can sign up for Boomerang by using your credit card. If Boomerang asks you for a billing zip code before submitting your credit card information just remember to write your zip code along with some additional digits so Boomerang thinks you're in the US.
Supported devices for Boomerang
Boomerang is supported on the following devices:
Mac/Windows.
Amazon Fire TV/Fire TV Stick.
Roku players
Apple TV
Website: boomerang.com