What is TVPlayer?
TVPlayer is a live TV streaming service, through which you can watch the best of British TV online. There are over Over 100 channels available on TVPlayer, including dozens of channels not available on Freeview (through their premium plan).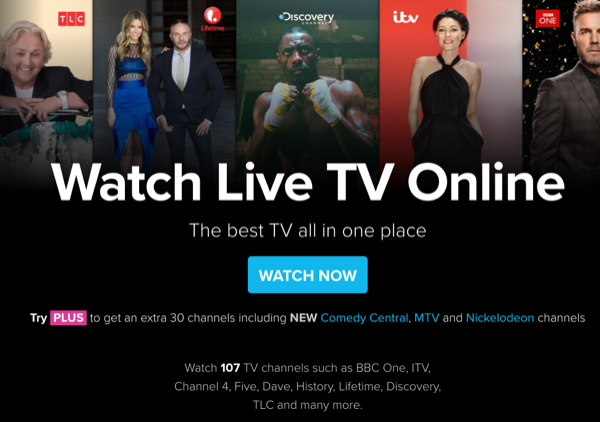 I wanna access TVPlayer right now. What do I need to do?
If you're not a playmoTV user then you need to do the following (existing users that are linked can go to step 3):
Sign up for a playmoTV account (takes less than a minute if you sign up via Facebook).
Link your computer or device to the playmoTV gateway so we can help you access TVPlayer.
Go to their website, or get their app and start streaming. Yes, it's that easy!
How to much does TVPlayer cost?
You can enjoy most UK channels free on TVPlayer (like BBC, ITV, Channel 4, Channel 5 and Dave).
If you want to watch channels like MTV, Cartoon Network, and Eurosport (to name a few) their service costs £5.99/month after a free one-month trial period.
How do I subscribe to TVPlayer Plus?
If you want TVPlayer Plus then you can use your credit card on their site.
If you don't have a credit card, then you can subscribe to TVPlayer via a UK iTunes account on iOS and tvOS on the Apple TV 4. (you can fund the account using UK iTunes gift cards).
Supported devices for service
If you have an active account with playmoTV, and you are linked to our beloved playmoTV DNS gateway, then you can access TVPlayer anywhere in the world on its supported devices.
Website: tvplayer.com