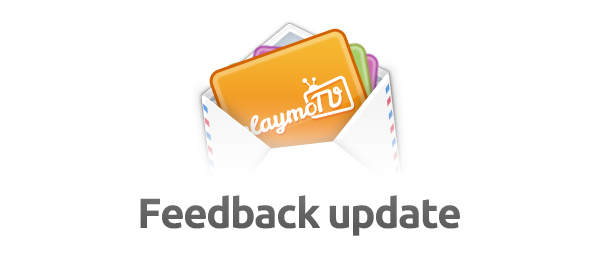 We have been having some issues with our e-mail system which resulted in our missing some feedback from users. The issue has been resolved but we are unable to retrieve all submitted and unanswered questions.
User support is very important to us because not only does it help us resolve issues but it also helps us prioritise our to-do list.
Our deepest apologies go out to any users with questions that were left unanswered and we want to encourage those with any questions to re-submit them using the feedback form on the right if they're still relevant. A new member has joined the playmoTV stream team so we are able to assist users better and faster than ever before :)
Hopefully you can forgive us and we can continue to have our little talks. We have some new and great things on the horizon, which we are looking forward to introduce to you guys.