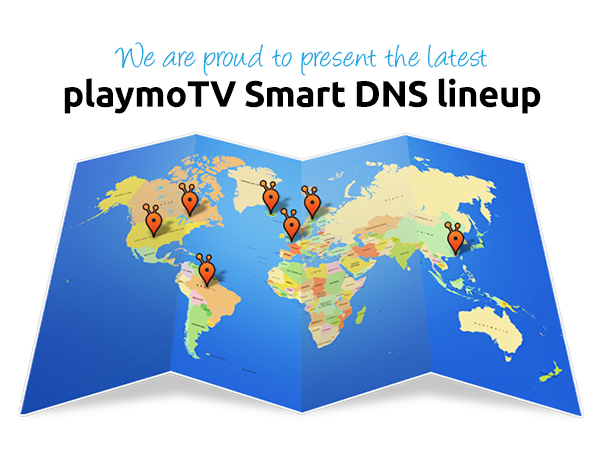 Hi Streamers!
You may remember back in November we were rather long winded about a number of changes and improvements we were going to be making to the playmoTV system this year. It's time for one of those improvements! Today and over the next few days, we'll be rolling out our brand new and shiny playmoTV Smart DNS structure.
Our new lineup of DNS servers is ready but you need to be too.
We are asking all playmoTV streamers to update their DNS on every device. Here is the full lineup but you can also visit our Setup page and pick your device for our detailed setup instructions.
Keep Reading…